The third annual Fortress Festival took place at Fort Worth's Cultural District On April 27-28th. The mixed genre festival presented by Fortress Presents brought in over 14,000 attendees. Other than a little rain, Fortress Fest ran smoothly as sets began on time and the audio team had everything down to a science. The festival venue offered a plethora of food options as well as a chance to see artists walking around amongst the crowd, if you have the eyes keen enough to spot them. The laid back atmosphere is perfect for those who cringe at the thought of big music festival crowds. Highlights of the festival included performances by Bobby Sessions, Tinashe, Rae Sremmurd, CHVRCHES, Tank and The Bangas, and Leon Bridges.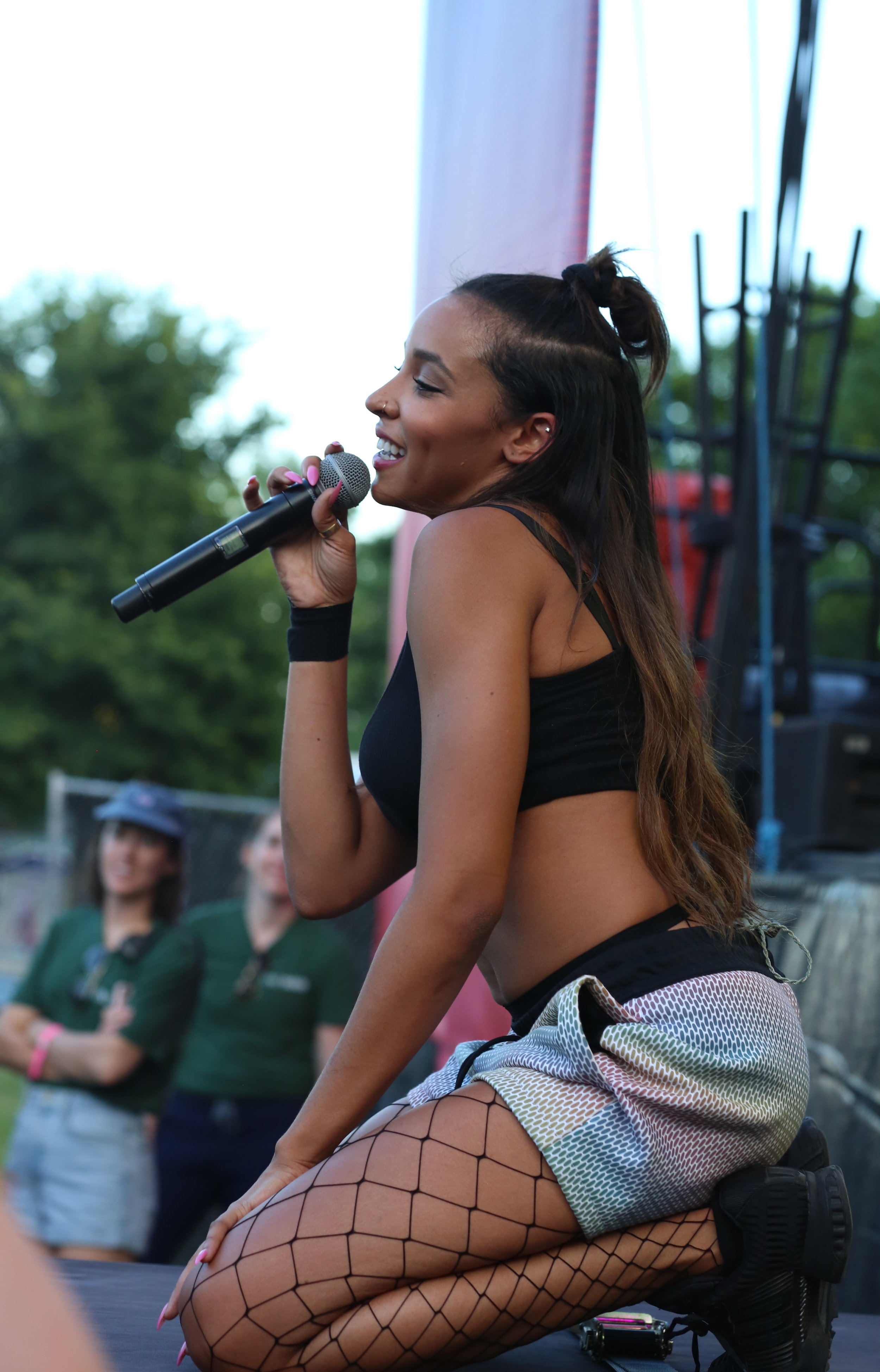 Day one featured the likes of Cardiac The Ghost, Solar Slim, Gio Chamba, and more with standout sets by Bobby Sessions, Tinashe, Rae Sremmurd, and headliner CHVRCHES. Def Jam signee and Dallas rapper Bobby Sessions performed his song "Black Neighborhood" and "The Hate U Give." The Dallas rapper had the entire festival audience put a fist up in solidarity of the innocent lives lost to unarmed police shootings. Later in the day, Tinashe backed by two dancers performed synced dances to hits "Faded Love," "2 On," and more.Rae Sremmurd took to the main stage next providing an energetic performance equipped with dancing, jumping, and water throwing that got the crowd hyped. They performed crowd favorites "Black Beatles," "No Flex Zone," "Come Get Her," "Swang," "This Could Be Us" "Throw Some Mo." After a set by The Bright Light Social Hour, festival goers rushed over to the mainstage for headliner CVRCHES. The Scottish band delivered a beautiful, nearly flawless set. Lead singer, Lauren Mayberry, twirled around in a dress as she performed songs including "Get Out," "Bury It," "We Sink," "Grafitti," "Graves," and "Under the Tide." The night was cut short when a sudden onset of heavy ran sent people running for cover and the exits.
Day two included a lineup packed mostly with artists from Texas including Blackillac, Sailor Poon, Superorganism, Red Shahan, Khruangbin, and more with standout sets from Tank and The Bangas, Abhi The Nomad, and Leon Bridges. New Orleans band Tank and The Bangas took control of the audience as she had them participating in songs by dancing, getting low, waving hands, and more.The New Orleans artist rapped songs including "Spaceships" and "Quick." Abhi The Nomad performed his hit song "Sex & Drugs" as well as debuted unreleased music on the Seagram's 7 stage. Fort Worth's own Leon Bridges headlined the festival drawing out a huge crowd. The blues/soul singer held a meet and greet for lucky fans who purchased one of his exclusive Dickie's shirts available at the festival. When nightfall came the local singer took to the stage. Backed by a full band, Leon serenaded the audience with songs including "Mississippi Kisses," "Better Man," "Coming Home," and "Twistin' and Groovin." No matter which day was chosen, festivalgoers were delivered a nice array of genres and talent and some memories to go with it.