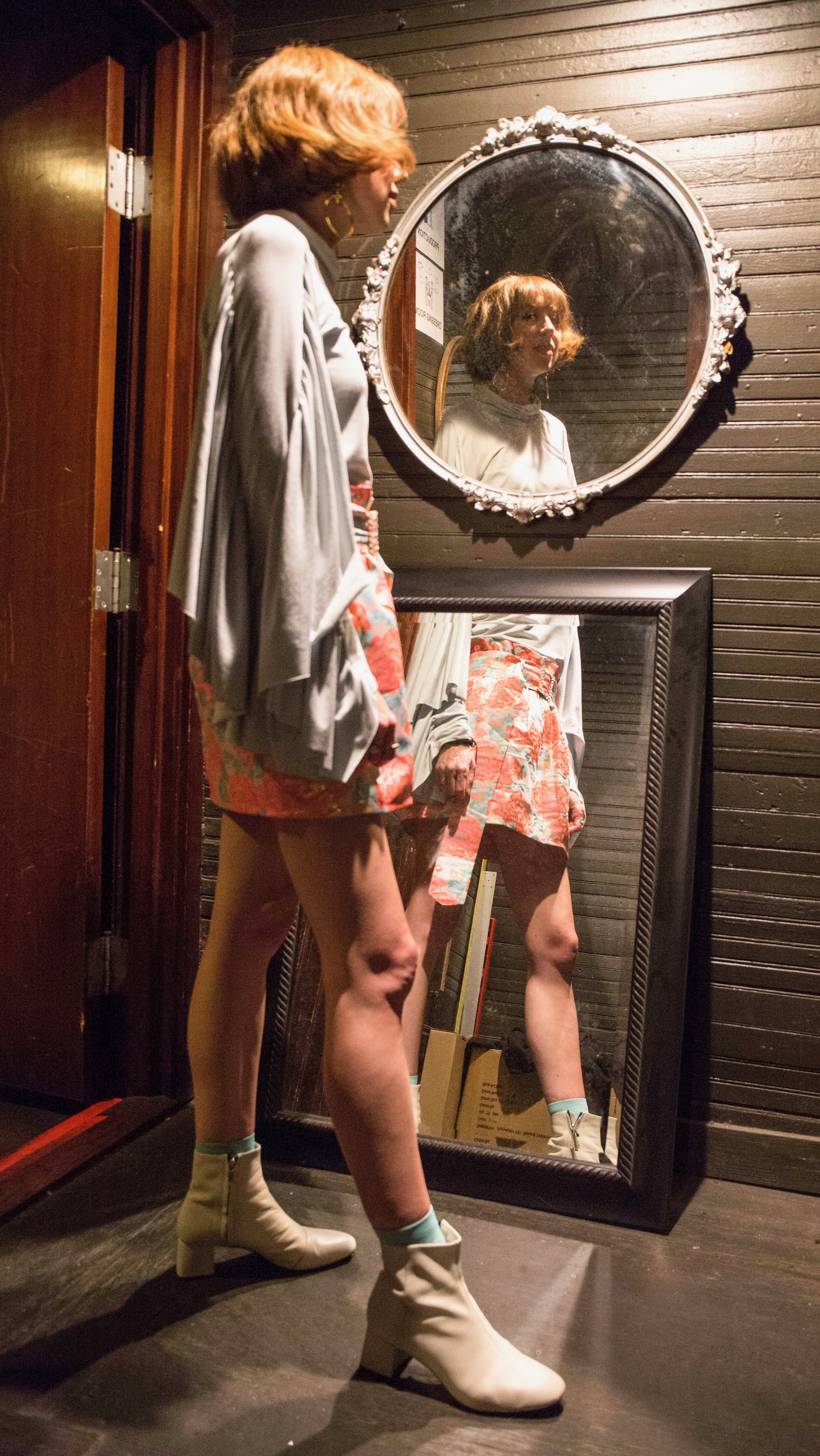 Interview by Stephanie Tacy
Indie artist Ella Vos is based out of Los Angeles and has recently released an EP entitled, Watch & Wait. We sat down with her after her Watch & Wait Tour stop in Austin, Texas April 3, 2019 where we discussed inspirations behind music, upcoming projects, and the weirdest DM she's ever received from a fan.

Q: How would you describe Ella Vos to someone who has no idea who you are?
A: "My favorite description is like a warm bath for your senses and emotions"
Q: What was the inspiration behind your EP Watch & Wait?
A: "I wrote Watch & Wait while I was going through cancer treatment last spring. I set up to write the EP as a way to document what I was going through and I didn't want to restrict it to just how much this sucks or how sad I am or whatever but to cover all the emotions of what I was feeling during the time and a lot of it ended up being about where I felt I was at in my life and at this point of needing to accept myself again for who I am and where I'm at."

Q: What was the biggest lesson cancer taught you?
A: "It's just been an ongoing lesson of persistence and just pushing through riding things out."

Q: What's your favorite song of the ones you've released and why?
A: " "Cast Away" It just gives me a really good feeling every time I listen to it. It's one of the few songs that after writing and recording it, I'm not sick to hear it again, I can have it on repeat."
Q: What's your favorite thing to do outside of music? Do you have any hobbies?
A: "Music is everything. Actually, I hated baking growing while growing up but only recently have been really into baking. I do it when I am really stressed out and I'll go in the kitchen at like midnight and bake a cake"
Q: What's your favorite thing to bake?
A: "Brownies"
Q: If you were not doing music, what job do you think you would have?
A: "I think I would be a creative director"
Q: Do you have a pre-performance ritual? If so, what is it?
A: "I usually do a short inward reflection but the last two shows me and my keyboardist have done tarot card readings and that was really cool to do before the show"
Q: What projects can we expect from you in the near or semi-near future?
A: "I am going to Europe after this [for tour]. I have a collaboration coming up next month. It's not announced yet but it is with a producer that I love, so that'll be a good one and then I'm just going to start working on the next album."
Q: What are the top 3 most played artists on your phone/mp3 player?
A: "Lana Del Rey, Joni Mitchell, and White Noise."

Q: What's the weirdest DM you have ever received from a fan?
A: "Oh man, I've gotten some really good ones. There's a gazillion good ones. Okay, this is not the most outrageous, but someone sent me a video of their bird singing along to my song, and I thought that was pretty incredible. I get a lot of animals, a lot of people's pictures of them and their cats, or just videos of dogs playing together without anything else in it"
Keep up with Ella Vos via her website.